Bruce Bowden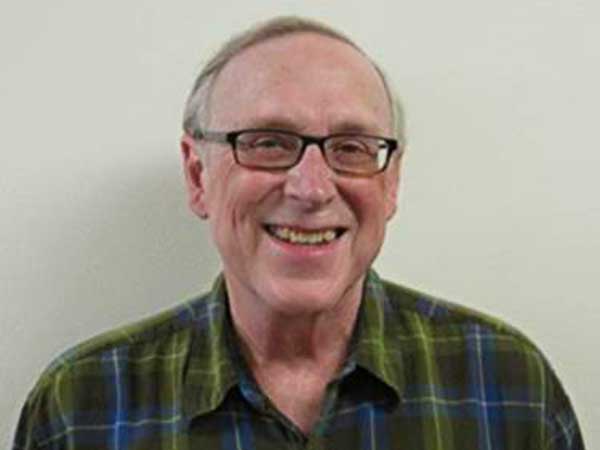 Bruce has always had an egalitarian bent. His first job was a paper route, but he resented collecting. He tried to start a paper boy (one would presume girls could join) union, but it fizzled. He was president of the Student Council in high school. He attended Earlham College in Richmond, Indiana where he was given an AB degree in political science - he claims despite his performance. But to offset that, he was awarded the President's Leadership Award.
After graduation, he was hired as an assistant manager in one of the largest Woolworths stores in Indiana. To motivate the staff, management brought in a human resources whiz kid from New York who told the managers, "If your wife wants to know why you always work so hard, tell her you can take back her fur coat." That mentality, the high rate of petty theft among the managers and the fact that his degree and President's Award were not translatable into cash, he went back to IU and got a BS in optometry. He claims that he has found that the diversity in his education has been very useful, especially when doing crosswords.
Then it was on to Optometry school and an OD - that stands for doctor of optometry - as far as the other kind, he claims that he never inhaled. While there, he printed an unavailable textbook and sold it to three schools; with a former classmate as a partner, they made and sold contact lens tools. He also ran the clean-up crew at Bloomington Packing. If you are squeamish, he advises using the word abattoir to describe his work situation.
Bruce's brother Doug was a professor at the U.W. and their parents came to visit him. They chose Washington for retirement and moved to Indianola. Bruce followed and met his first wife the first five minutes he was here. He was getting things out of his trunk, dropped the tire iron and regarded it as an omen.
She moved to Bloomingdale with him on the condition that they would return to the Pacific Northwest. The marriage lasted seven years.
He worked for more than 25 years for Group Health Cooperative. It is a consumer owned HMO. He served on union negotiating committees and management/employee committees. (Most memorable was the Comparable Worth committee. He said the committee was shocked to find women are paid less than men.)
Another interest was water quality and he served on the Puget Sound Water Quality Authority. For that and other efforts, he was awarded the Governor's Distinguished Volunteer Award. (We could have awarded him the Fight Yesler Terrace Project award for his efforts on behalf of Hilltop House to limit the growth of our neighbors to the south.)
He rehabbed a house, landscaped two acres and was a backyard mechanic, acquiring as many as 11 cars at one time. Most were 1976 Mercury Capri's. He feigns innocence in the acquisitions saying they sought him out like lost puppies. At least that was the explanation given to the less than enthusiastic neighbors.
When he acquired the third wife, the cars were liquidated. That marriage lasted 25 years and he said that it was the women's fault for repeating the same life decision mistake - marrying Bruce.
On a more serious note, Bruce has been experiencing heart "stuff" since the 1990's. Until recently, the issues were something he could live with. He has ventricular tachycardia which is when the heart has a fluttering spasm and the heartbeat will not return to normal without assistance. They have tried to get it under control. His best option is a new heart. He is on a list and is a level 2 which means a 3-1/2 to 4 year wait; to be moved to level 1B, there is weird criteria: (1) Have a left ventricular assistance device installed. He is reluctant to do this because of the extreme pain, long recovery and because it would not really address his issues and (2) or he is hospitalized and dependent on an intravenous drip. He was told that a temporary move to L.A. might increase his chances, but during a trip there last month, any hopes for that as a reasonable option were dashed.
Bruce says he has received so much support and well wishes from you folks at Hilltop and that is appreciated. And no wonder, Bruce is such a great guy - very active in the community - and the appreciation is reciprocal. We are glad you are here adding value to the community and hope along with you that some miracle will happen giving you a badly needed new heart.
Return